No Compromises - Ultimate Performance, Ultimate Durability and Ultimate Comfort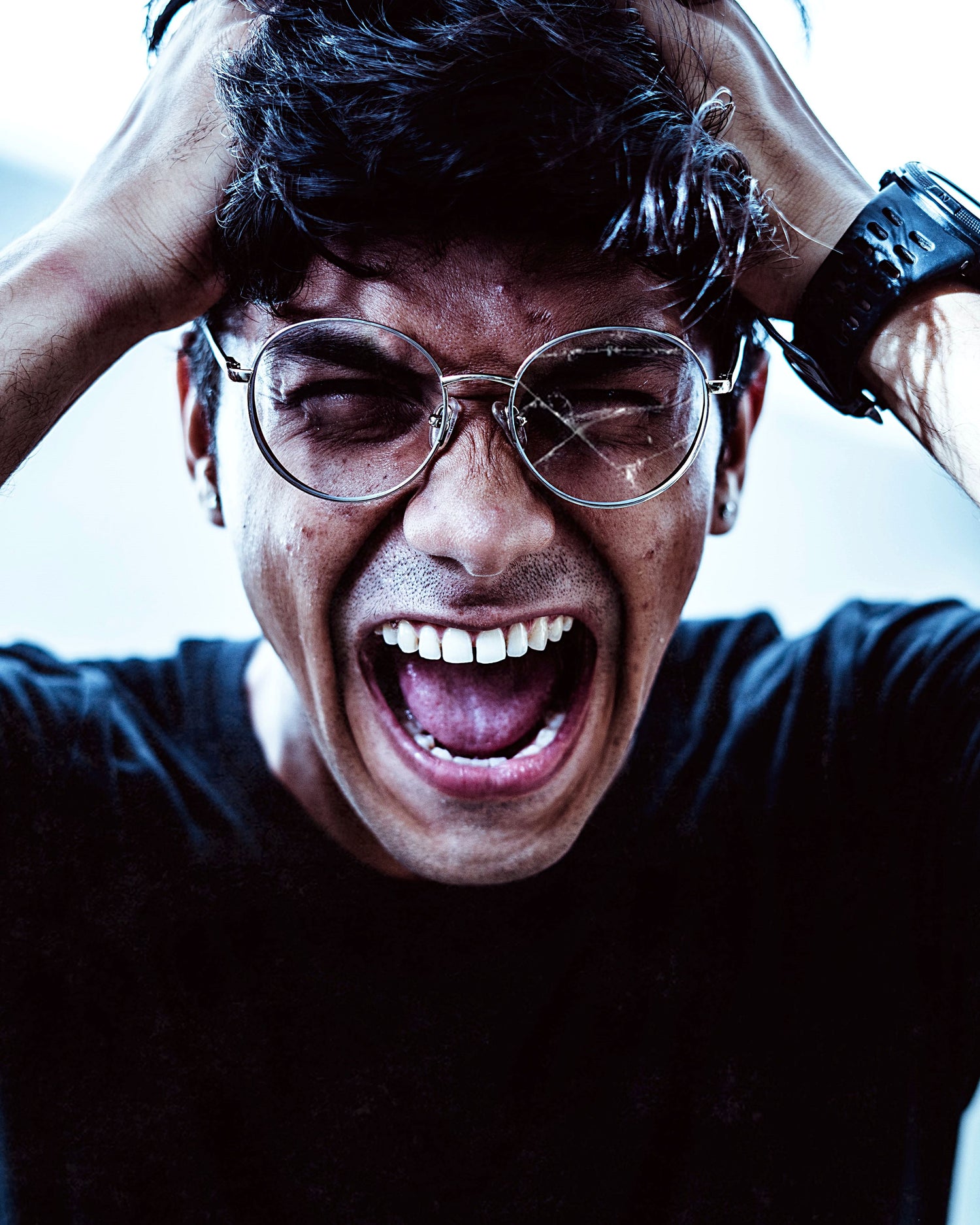 Cycling lubrication issues
When it comes to cycling grease or bike oils for lubrication, these are common problems associated with the lubrication of bearings and drive train components:-
- If the cycling lubrication product is too light, it cannot withstand water and soon loses its efficacy.
- If too heavy, it becomes tacky causing drag.
- Normal greases and oils attract sand, grit and become abrasive, like sand-paper.
- They solidify or emulsify with temperature changes slowing you down.
- With contamination, bearings become rusty & corrode. 
DEUTHLON has been scientifically developed using our proprietary DUST-SHIELD and AQUA-SHIELD technologies for use with cycling maintenance
We have invested hundreds of R&D man-hours in consultation with performance road bikers, triathletes and tarmac based cyclists to formulate a World-Class product range of grease and lubrication products as cycling lubricant and cycling grease. Our mission was to simply create the ultimate industry-leading products that deliver smoother functioning for higher speeds at high durability levels, so that passionate cyclists can be the very best they can be.
DEUTHLON Unique Advantage
Long Lasting
With DEUTHLON's revolutionary technology, our lube sticks onto with at least X3 LONGER distance. With our DUST-Shield technology, it does NOT attract dust, dirt and grimes
-
Water resistance
Most dry lube chain in the market are water 'soluble'. Meaning once touches water, it dissolves quickly;
While RB Lube operates with higher grade than water resistance
-
Smoothness
Most conventional products in the market will be smooth after application, and loses its effectiveness within a short period of time (when oil starts evaporating resulting in losing effectiveness).
With DEUTHLON, it instantly much smoother than the rest upon application. Its effectiveness INCREASES as time goes by for some period before slowly loses it over time
Feedback from semi to pro cyclist globally
Netherlands

…I am very happy to report back. You promised 10% extra speed which EXCEEDED for sure. I now ended up 3rd place.

Germany

I have 18 super high-performance wheels which I tested. It make such a MASSIVE difference

Taiwan

We tested with 3 bikes today with professional cyclist and mechanics….My pro cyclist friend achieve new 'Personal Record' just after applying your lube

Germany

Neverseen a grease make somuch HUGE difference. Simply spectacular. DEUTHLON is now going to all my bike bearings

Malaysia

Very comfortable…Doing at least 20% lesser effort. Had more than 3 minutes savings in 100km ride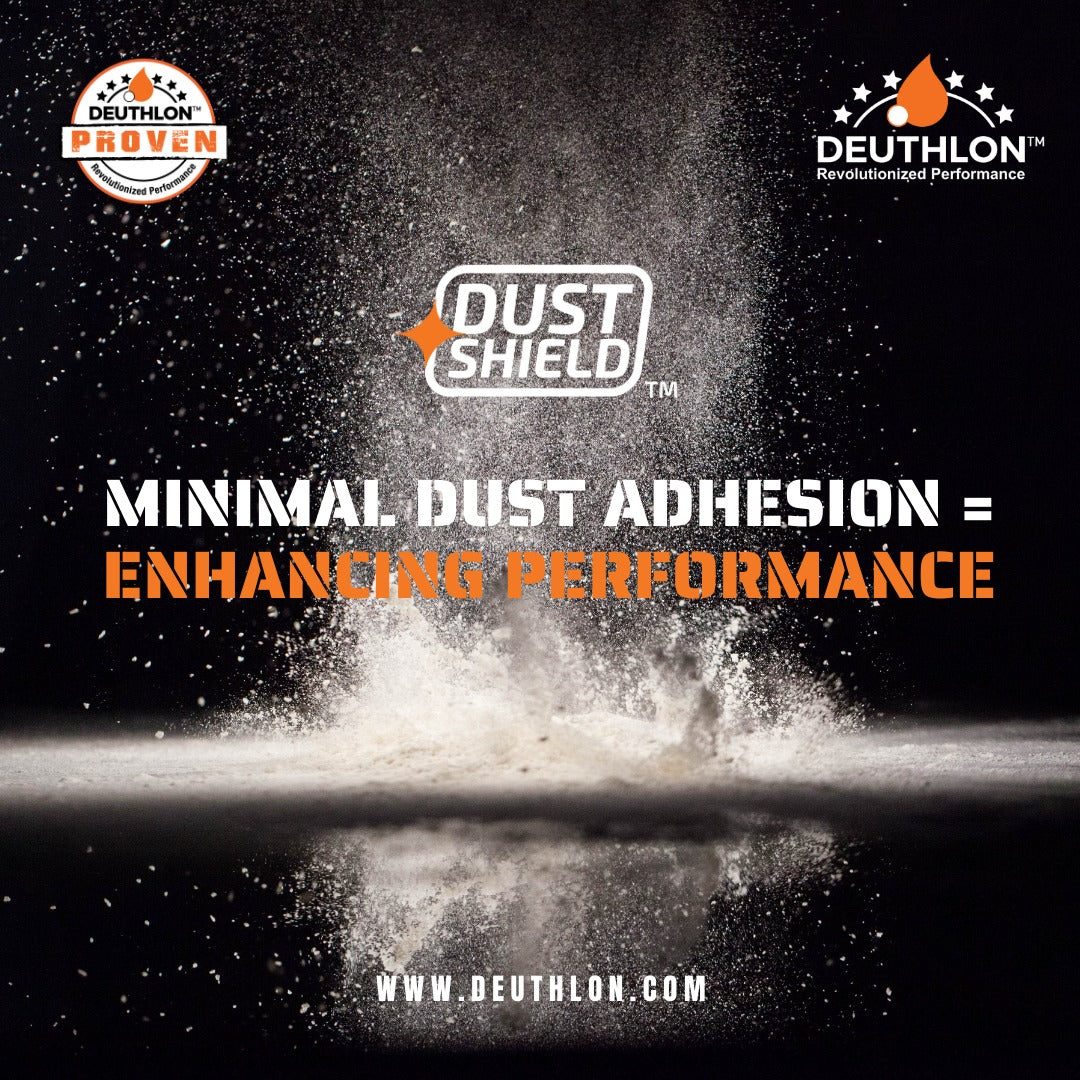 DUST-Shield Technology
Our "Dust-Shield" technology delivers an optimum Dust Free performance environment and has excellent adhesion properties. 
This ultimately allows the  pushing of  maximum rpms within bearings, with an almost ZERO friction coefficient.
More Info
AQUA-Shield Technology
Our AQUA-Shield technology application are more than Water-Proof – they REPEL water!
They are an excellent anti-corrosion agent, against salt corrosion and oxidative formation of rust.
More Info
Video below shows - Instant revival of a dead bearing with DEUTHLON
Video below shows - Water repels illustration with just a few drops
How and Where to Apply DEUTHLON's Cycling Grease & Lube (Road Bikes)
DEUTHLON technology for lubrication effectiveness chart
Competitor Products (Blue dots)
• After application of most chain lube in the market, it became effective instantly and slowly loses it effectiveness with time. This is NORMAL lubricant characteristics
DEUTHLON'S RB Lube (Orange dots)
• After application, the 'smoothness' is instantly felt much better for regular cyclist
• When the rider starts to ride the bike, he will FEELS that the ride is getting SMOOTHER and BETTER (as illustrated from #1 to #6 of the chart)
• After some number of rides, it starts to slowly lose its effectiveness as per normal lubricant characteristics as illustrated as from #6 onwards – but the gap of smoothness is already 'very significant' comparing with other products.
Dunno which to buy? Just wanna try out?
No worries, for a new trial out, we have this trial starter kit pack having all the products mentioned above for your cycling maintenance
It is All-in-one pack at smaller quantity. It can use up to 8 to 10 applications.
Shop Here