Olympics shooting games are gaining popularity in the Olympics and Commonwealth games
Besides creating lubricant products for extreme sports, we specializes in lubricants for tactical shooting, world shooting events.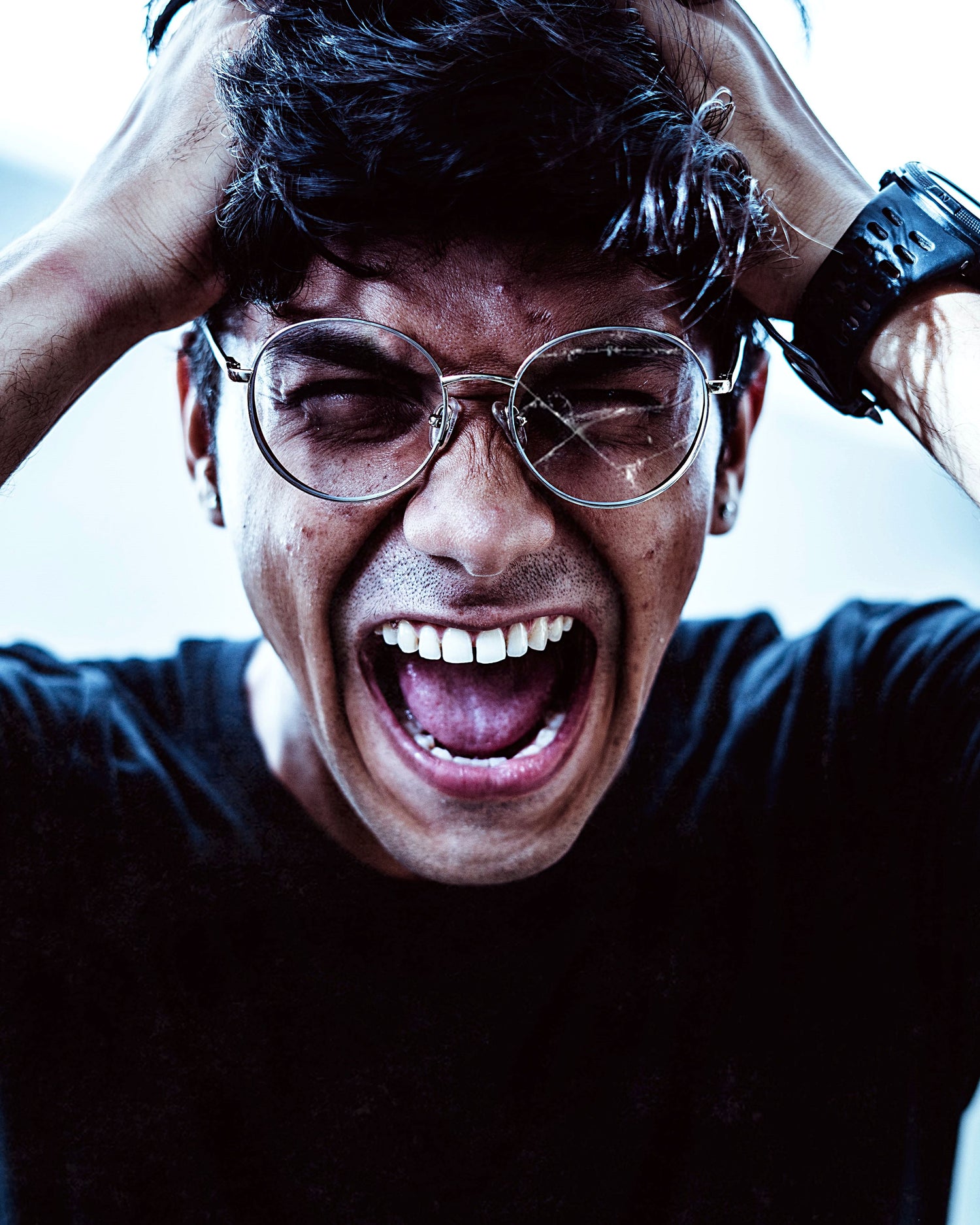 Common problems experienced by shooters
These are a usual common problems with typical gun lubricants:
- Overheating in rapid firing
- Rain, humid & sweat
- Attracts dusts & sands
- Gun powder residues
All above will contribute to 'jam weapon' due to high friction wear and tear, rust, oxidation & skyrocketing temperature.
We have adapted hundreds of hours of engineering R&D time to create two revolutionary lubrication products for olympic high level competition, and for military usages. Our product is designed for extreme performance for HIGH LEVEL of shooting and sniper competition. 
DEUTHLON technology beyond par as comparing with traditional off-the-shelf. It is uniquely engineered with its Dust-Shield technology feature to ensure the weapon are lubricated to the highlest level of performance all the time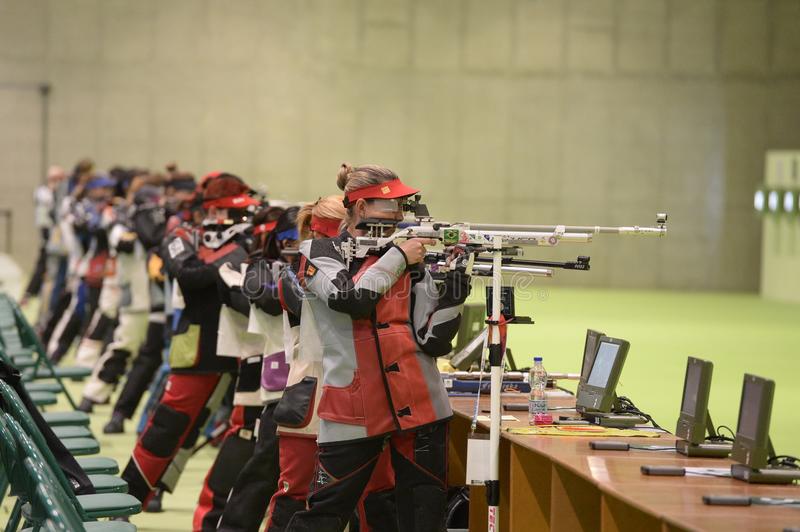 Our products has been tested with snipers and shooting sports personnel. They have confirmed with these features:
- Superior CLP (Cleaning, Lubricate & Protection)
- Inhibits rusts, corrosion & salt formation   
- Dust Shield – minimum gun powder adhesion
- Anti Blockage - removal of seized / stuck particlesLeaves no grimes, sticky & stains
- Displace moisture & non toxic
- Very High operating temperatures @ 150 C / 230 C
- Very minimal smoke emission (great for snipers)
Some of the tests has shown that continuous shooting without jam is X2 better.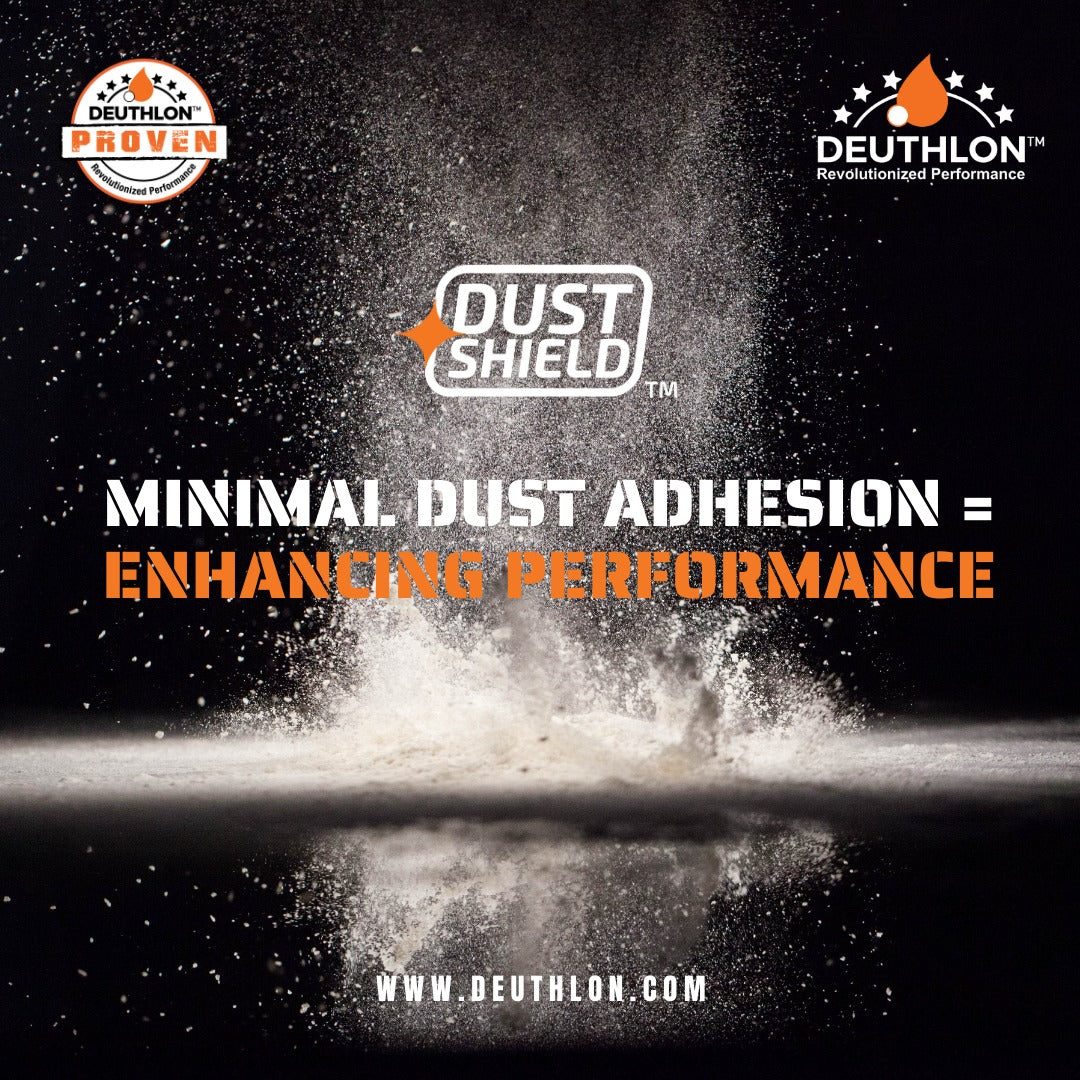 DUST-Shield Technology
Our "Dust-Shield" technology delivers an optimum Dust Free performance environment and has excellent adhesion properties. 
This ultimately allows the  pushing of  maximum rpms within bearings, with an almost ZERO friction coefficient.
More Info
AQUA-Shield Technology
Our AQUA-Shield technology application are more than Water-Proof – they REPEL water!
They are an excellent anti-corrosion agent, against salt corrosion and oxidative formation of rust.
More Info
Benefits of using DEUTHLON
Energy Savings

- Application and treatments required for weaponary to be reduced up to 70%

- Weaponary repairs can be reduced up to 70%

- Great for mechanices & weaponary storage

Time Savings

- With much lesser effort rquried for treatment and repairs, there would be more time required to focus on other task areas and more effective

- Effectively time savings up to 70%

Cost Savings

- Effectively saves miltiary costs up to 70%

- More storage spaces, while budget can be focus on other areas.

Life Savings

-More importantly, it actually save lives

- In the war zone, any problem related to weaponary can be FATAL

-SAVE MORE LIVES with DEUTHLON
Regular price

Sale price

$0.00 USD

Unit price

per

Regular price

Sale price

$0.00 USD

Unit price

per